Just Eat has pledged to remove all takeaways from its list with a zero food hygiene rating. If you run a takeaway and are concerned about your rating, hygienic wall panels could be the answer. Inexpensive compared to traditional alternatives, they make areas where food is prepared or served easier to clean. So, if you want to make your cleaning process more efficient, now is the time to act.
Across the UK, takeaways are letting themselves down when it comes to hygiene. They are the most likely food business to be given a low score. With consumers ever-more conscious of the importance of cleanliness, it is an issue that any business serious about succeeding needs to address. If you run a business in Walsall, Birmingham or Luton, take note. These areas have the lowest food hygiene ratings in the country.
Hygienic wall panels for takeaways
The benefits of investing in hygienic wall panels include:
Easy to clean

Fire resistant

Moisture resistant

Available in a wide range of attractive finishes
Low maintenance, PVC wall cladding can lift standards while also improving the interior design of your takeaway. CleanClad, the brand that has been supporting takeaway businesses for more than a decade, explains: "If you haven't kept up to date with modern standards, your business will suffer. The public are, not surprisingly, reluctant to support businesses that don't put hygiene first. Your menu and customer service will count for nothing if your food poses a risk."
A spokesman added: "We are here to help. We offer completely free advice. All our products can be ordered online and delivered to your door. If you don't have the time or confidence to install wall panels, we can do it for you. Our installation team works all over the UK."
Takeaway owners and hygiene solutions
If you want to improve hygiene in your takeaway, talk to CleanClad. It helps fish and chip shops, curry houses, Chinese takeaways, kebab shops, burger bars and many more. Alternatively, browse the wide range of panels, profiles, trims and accessories. See the full range of hygienic wall panels.
Product Spotlight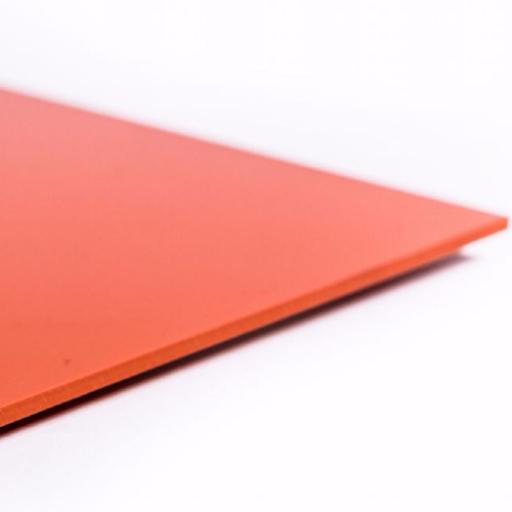 This 2.5mm Hygienic Wall Cladding Orange Gloss is perfect for takeaways. Use it behind counters, in kitchens and in waiting areas. Bright and bold, it has kerb appeal. Boost your business with an eye-catching hygiene solution that makes cleaning a breeze.
This product is available in two sheet sizes and is priced from £84.24.