Hygienic wall panels can help your business win the right kind of attention. Standing out from the crowd is important in any environment that relies on robust hygiene standards. That is why delivering outstanding services in an inspiring setting that is also spotlessly clean is crucial. If you want to set your high-risk setting apart, discover epic design ideas that promote total hygiene.
Vibrant, clean and fresh-looking decor can transform the fortunes of a wide range of enterprises. Restaurants, cafes, takeaways and retail outlets have a lot to gain from positioning themselves for growth through clever interior design. Here are some awesome ideas from CleanClad, the leading brand of hygienic wall panels…
Duo tone for texture
Give any sensitive environment a lift with a duo tone look. Choose two complementary shades of hygienic wall panels and use them to create texture and depth in a small or especially large space. Use one colour on three walls and a second colour on a fourth wall. You can also use the second colour to fill alcoves or recesses.
High gloss finishes
In theatre-style kitchens, areas behind counters, reception rooms or to give retail spaces a boutique feel, consider the benefits of high gloss hygienic wall panels. Black is ideal if you want to create a sophisticated look. If you want to blend a colour to match your branding or to create the wow factor, consider: red, purple, fuchsia, orange, lime green, grape green, dark grey or ocean blue.
Mood enhancing design
Colours can impact the mood and feel of an environment. Hygienic wall panels can help you create a soothing, productive or energetic aesthetics. For example, a dental practice or hospital service may want to choose a colour scheme that helps to put patients at their ease.
Statement Design Picks
You can use a single sheet of coloured wall cladding to make a real statement. Alternatively, you can easily cut panels into strips or shapes to make keeping high-traddic areas clean and beautiful.
Hygienic wall panels for interior design
A spokesman for CleanClad said: "Businesses and public services are recognising how interior design can impact the public's perceptions, productivity and sales. That is why hygienic wall panels are ideal for environments that require sympathetic styling that supports goals and aids compliance."
See what you can achieve by visiting CleanClad online.
Product Spotlight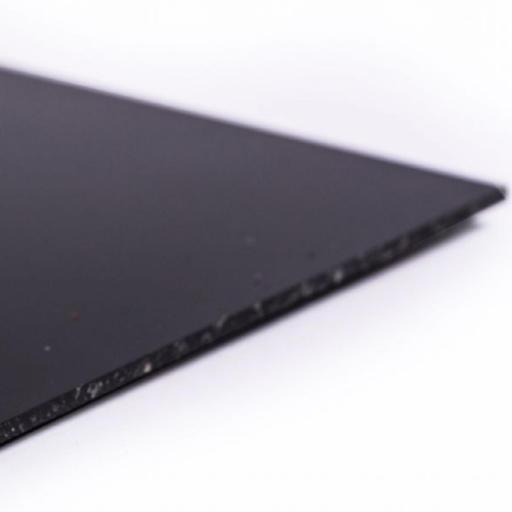 For instant kerb appeal, take a look at this black gloss hygienic wall panel. It is perfect for bars, clubs, retail outlets, high-end butcher's shops, deli counters, hotels and more. This panel is 2.5mm thick and sold in panels of 3.05m x 1.2m. The price? Just £102.96.